Meet the Therapists
Lauren Bardach, MSW, LCSW
CEO and Clinical Social Worker Supervisor of Impact Health LLC
lauren@impacthealthnj.com
Lauren is the founder of Impact Health Counseling, LLC and a licensed clinical social worker who graduated from Drew University and went on to pursue sales and marketing roles to help individuals with diabetes manage their health. After a career move from the medical device world, Lauren re-shifted her focus back to her undergraduate roots of her sociology education and subsequently pursued a masters of social work at Rutgers university. She was trained primarily in inpatient and outpatient mental health facilities assisting clients with a myriad of clinical presentations. This training and experience reinforced her skills of crisis management, practicing empathy, actively listening to her clients and working concurrently to help minimize symptoms through evidence based treatment.
Lauren is very comfortable working with clients who have experienced loss, grief, depression, anxiety, stress, compulsions, body image concerns, relationship issues, and self esteem concerns. She has worked abundantly with women who have experienced life changes, chronic anxiety, difficulties parenting and working, pregnancy loss, motivational concerns, and cultivating self love. She has a significant amount of training in trauma and utilizing meditation, mindfulness and emotional regulation tools to help clients be the best versions of themselves. Ultimately, her goal is to provide active feedback and to help clients reach their goals.
Lastly, Lauren manages and owns the entire Impact Health Counseling, LLC practice. Feel free to reach out to her with any concerns or feedback. She prides herself on all feedback being helpful.
Modalities: CBT, DBT, Rogerian, psychodynamic, Trauma focused
Please call for Lauren's availability: 973-404-0014
Edward W. Edwards, M. Div., MSW, LCSW
Director of Clinical Practice and Supervision
edward@impacthealthnj.com
Edward is presently a licensed clinical social worker with a broad range of work experience in mental health counseling. He obtained his first graduate degree, a Master's of Divinity at the Catholic Theological Union. He went on to obtain a Master's of Social Work at Yeshiva University. He has worked within diverse environments and populations which has provided him with 20+ years of clinical counseling experience and 25 years of pastoral counseling experience. He has worked for the Gay Mens Crisis Center in NYC and an outpatient mental health facility where he manages and coordinates agency referrals and the placement of individuals within mental health services. Additionally, he has been providing counseling services in a private practice setting for over 17 years.
He considers his style client center and guided by Rogerian theory. He also utilizes CBT (Cognitive Behavioral Therapy). He has worked with clients aged 17- geriatric from individuals to couples. He has helped clients with motivational concerns, depression, anxiety, job stress, life stress, LGBTQ issues, and interpersonal issues.
Edward has 20+ years of continuing education courses, (over 1000 hours) that guide his practice and keep him current. Additionally, he is a clinical supervisor that has provided training to many Masters of Social Work students and licensed social workers working towards completing their hours for advanced licensure. He is a current member of the National Association of Social Workers.
Presently, he is available for appointments:
Tuesday, Wednesday, Thursday: 5:30 pm – 8:30 pm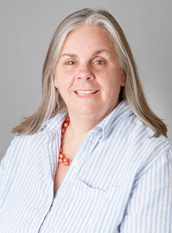 Jill D. Worrall, MSW, LSW
Senior Assistant Director of Clinical Practice
jill@impacthealthnj.com
Seeking help can often be overwhelming. This journey, however, is one that should be celebrated and one based on a relationship. The person must be someone willing to walk with you in a way that is trusting and respectful. These are attributes I strive to maintain in my day-to- day life.
Over the past 18 years I have worked in the behavioral health sector. As each person is unique, I take a holistic approach in understanding the individual , as well as understanding areas they identify as their focus. My passion is to help a person go from a life of uncertainty to one that is rooted in the strengths of what they can achieve.
I am a licensed social worker and a member of the National Association of Social Workers.  I have experience working with children, youth, adults, and families. Specifically, I have experience with individuals struggling with anxiety, depression, stress management, parenting, life transitions, career counseling, and relationships.
Available for appointments:
Monday – Thursday: 8:00 am – 8:00 pm
Friday: 8:00 am – 2:00 pm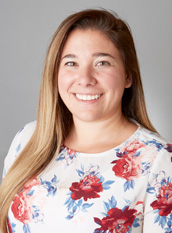 Jaclyn Bennett, MA, LPC, NCC, SAC
Licensed Professional Counselor, Senior Staff Therapist
jaclyn@impacthealthnj.com
Jaclyn is a Licensed Associate Counselor (LAC) who earned a Master's degree in Clinical Mental Health Counseling from The College of New Jersey. She also has Master's degree in Special Education from
The College of New Jersey. She has counseling experience working with adolescents and adults in different settings including outpatient, intensive outpatient, inpatient, co-occurring disorder programs, schools, and correctional facilities. She has experience providing individual counseling, as well as facilitating psychoeducational and therapeutic groups and has worked with clients who struggle with self-esteem, anxiety, depression, addiction, trauma, bullying, and eating disorders. Jaclyn's approach to counseling is person-centered and based on building a collaborative relationship with each client through psychodynamic therapy. She also uses Cognitive Behavioral Therapy (CBT) to teach coping skills. Jaclyn is a Nationally Certified Counselor (NCC) and holds a Student Assistance Counselor (SAC) certification.
Lauren Sarna-Pugach, MSW, LSW, LMSW
Licensed Masters Social Worker
laurensp@impacthealthnj.com
You have just taken the first step toward healing, by seeking information that can help you live your desired life. Drawing from person-centered, cognitive-behavioral and mindfulness-based therapy, I bring a practical approach to working with individuals, families and couples. Fostering a supportive and non-judgmental environment, I work collaboratively with clients to honor their intentions, understanding that they are the expert of their own lives. I use multiple therapeutic modalities to meet the needs of each individual person. Together, we can work on lessening self-defeating repetitive behaviors that stand in the way of personal goals and create a meaningful and fulfilling life.
I am a Licensed Social Worker in New Jersey and New York with a broad range of experience working with young children, adolescents, adults, couples, families and older adults. I earned my graduate degree, Master's in Social Work, at Fordham University in NYC. My experience includes working with people who struggle with Anxiety, Depression, OCD, anger management, substance abuse, trauma, eating disorders, relationships and grief. I have worked in a variety of settings including outpatient settings, schools, supportive groups, legal organizations and treatment facilities.
Available for appointments:
Saturdays 8:00 a.m. – 11:00 a.m.
Sundays 8:00 a.m. – 11:00 a.m.
Alexia Valentine, MSW, LCSW
Senior Staff Therapist
Alexia@impacthealthnj.com
Do you feel overwhelmed or stressed about your current life circumstances, or are interpersonal relationships impacting you? Does anxiety, stress, depression or grief affect you? Therapy may be helpful towards you. I will walk along as you process these difficult thoughts and experiences, while we work towards your goal. Our therapeutic alliance begins with you feeling safe, which is what I strive to do by providing generous listening, so you feel valued, understood and heard. A typical person spends so much time with their career or educational ventures, or their friends and family, often leaving little to no time for the person themselves. Attending therapy can be part of your self-care, to aid in beginning or enhancing your understanding of yourself.
Alexia is experienced working with those who have anxiety, depression, stress, difficulty with transitions or changes, grief of a loved one, loss of employment, compulsions, codependency, trauma, anger management, relationship issues and LGBTQ+. She provides client-centered therapy, pulling from many modalities to best suit the person's individualized needs. Some of those are cognitive behavioral therapy, trauma-informed, psychodynamic, strengths-based, solution-focused, motivational interviewing and mindfulness.
Alexia is a Licensed Clinical Social Worker, who earned her Masters Degree in Social Work from New York University. Prior, she received her Bachelor's Degree, also in Social Work, from Ramapo College. She has worked within the behavioral health field for close to ten years, mainly as an individual therapist but also as a behavioral health screener.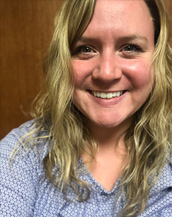 Hannah Ahlers, MA, LPC
Licensed Professional Counselor
hannah@impacthealthnj.com
Hannah is a Licensed Associate Counselor (LAC) who earned a Masters Degree in Clinical Mental Health Counseling at Regent University. She has experience working in various settings in which she has provided crisis intervention and individual and group counseling to children, adults and elders. Working in diverse settings has helped shape her skill set to help clients overcome grief, anxiety, depression, addiction, relationship issues and healing from trauma. Hannah's approach to counseling is person centered, acknowledging that each person can personally growth and change. She also uses Cognitive Behavioral Therapy and Dialectical Behavioral Therapy to provide healthy coping strategies. Hannah provides a safe environment, so you feel heard, validated and work to achieve your goals, improve your quality of life and build confidence.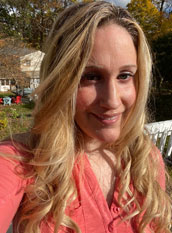 Jenn Panetta, MA, LAC
Licensed Associate Counselor
jenn@impacthealthnj.com
Jenn is a Licensed Associate Counselor (LAC) with a Master's degree in Clinical Counseling from Centenary University and a Bachelor's Degree in Psychology from Montclair State University. She also holds a New Jersey School Counseling certification. She has counseling experience in various settings such as outpatient, schools, and residential facilities. From working as the residential counselor at a boarding school for students with learning differences and social-emotional issues, Jenn has helped individuals facing anxiety, trauma, depression, grief, loss of loved ones, and anger management. She has provided individualized and group counseling, along with crisis management and deescalation to teens and adults. Jenn believes that unconditional positive regard, confidence-building, and providing a safe space for individuals to feel heard without judgement or bias is imperative as a therapist. Her approach to counseling is Cognitive Behavioral Therapy (CBT), Person Centered, goal-setting strategies, and active listening.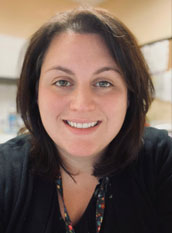 Tara Reyes, MSW, LCSW
Licensed Clinical Social Worker
tara@impacthealthnj.com
Tara is a Licensed Clinical Social Worker who earned her Masters degree in Social Work from Rutgers University. Prior, she received her bachelor of social work from Ramapo College. Tara is also a member of the National Association of Social Workers. She has been providing counseling services for over 10 years Tara has experience working with children, teens, adults and families. Specifically with individuals struggling with grief and loss, trauma, anxiety, depression, relationships, and other stressors that affect all of us at some time in our lives.
As a counselor Tara is open, encouraging and direct. Combining experience, education, and a sense of humor with a down to earth and realistic approach. She pulls from a variety of methods to create a tailored approach for each individual and situation. Some modalities include mindfulness, client-centered, solutions focused, cognitive behavioral therapy, and dialectical behavior therapy. She strives to provide a safe, non-judgmental and calming environment for all clients.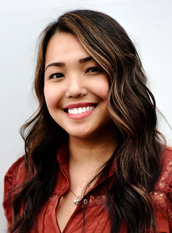 Ciara Bello, MA, LPC
Licensed Professional Counselor
ciara@impacthealthnj.com
Ciara Bello is a Licensed Professional Counselor (LPC) in the state of New Jersey. She is an alumni of Montclair State University where she earned her Bachelor's degree in Family and Child Studies and a Master's degree in Counseling with a concentration in Clinical Mental Health. Ciara has worked with children, adolescents, adults, families, and parents in a variety of settings ranging from partial hospitalization/intensive outpatient, outpatient, and therapeutic supervised visitation. She utilizes a person-centered approach with her clients in which the therapeutic relationship is the driving force in helping to navigate issues involving behavior modification, depression, anxiety, grief, and parenting.
Kate Ryan
Clinical Coordinator
kate@impacthealthnj.com
Kate is the Clinical Coordinator at Impact Health; she handles client intake, scheduling and billing. Prior to joining the Impact Health team, Kate received her bachelor's degree in Psychology from Columbia University in 2018. Following graduation she went on to work in Marketing Middle Office Operations and Asset Servicing Technology for 3.5 years before returning back to her roots to pursue a career in Social Work. She is currently attending the Graduate School of Social Service at Fordham University and is on track to complete her Masters of Social Work degree in the fall of 2023.